Once every couple of years or so, something happens that forces the entire world to adapt to a "new normal." A few years ago, when a rising number of consumers started using mobile devices and smartphones, businesses had to work on their website's mobile compatibility. These days, amid a global pandemic, companies have to create new strategies to adapt to another norm. While no two businesses are alike, there is still a lot we can learn from automation, digitalization, and promoting a work-from-home setup.
COVID-19 Forces Global Community Lockdowns
In the first two quarters of 2020, countries from all over the world have enforced community quarantines and lockdowns. Factories, non-essential businesses, and other companies shut down to prevent the rapid spread of the Novel Coronavirus or COVID-19. Some people quit their jobs due to accessibility and transportation issues, and businesses were forced to take a break.
With everything happening, business owners and employees from all sectors are wondering about the coronavirus impact to the future of work. If you own a company considered to be non-essential in the economic operations, you will benefit from having a work-from-home setup like the Annelle Digital team.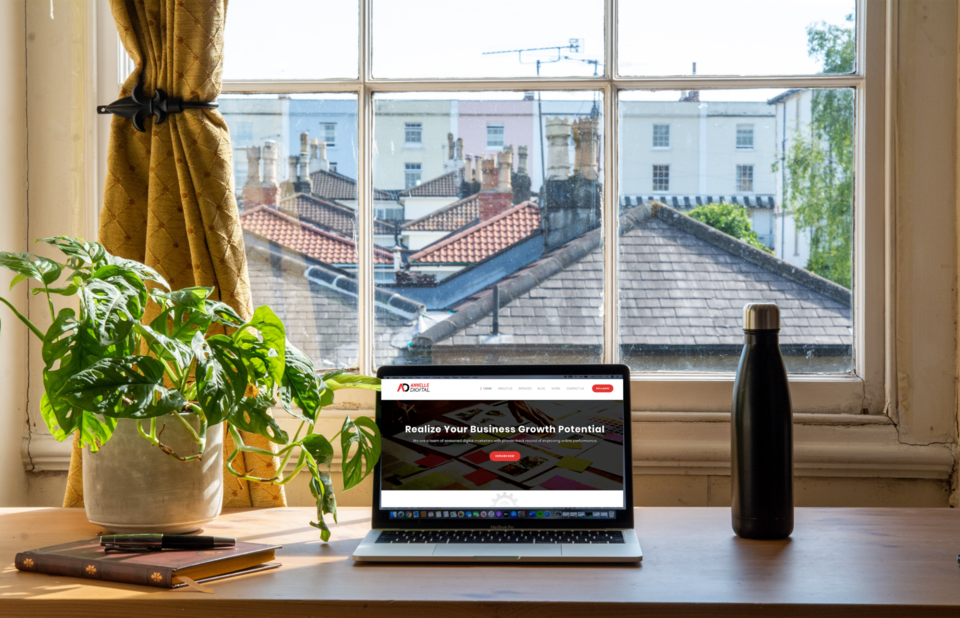 As a digital company, we specialize in helping businesses with SEO, digital marketing and social media, which is badly needed right now. Check out how SEO can help businesses during the Coronavirus pandemic.
Aside from our services, our company values the importance of remote work. We are sharing our steps and project management solutions; you can study to see if these can work for your company.
Annelle Digital Remote Work Solutions
Governments have urged the private sectors to come up with logistics solutions for the post-lockdown lifestyle. Multiple industries know that work from home is the new normal except for factory-based operations and other location-dependent jobs.
Here are a few things that our team did during the pandemic:
Upgrade your Project Management Systems
Project management is an integral part of the creative and administrative process, so you need to have a system in place for this. Your project manager can take the lead on this and customize your procedures according to your business needs. A lot of digital solutions such as Google Drive, Trello, and Zoom have made project management and team collaboration easier.
To be more specific, you can improve your systems through:
Delegating tasks – Ensure everyone in your team has his/her fair share of work to be efficient. If one member has too much work to do, it could create a bottleneck and delay projects, so you have to make sure your team members contribute equally.
Organizing deliverables – State and clearly outline the tasks, including the members responsible for each step. You can use a team collaboration tool like Buckets or Trello and assign specific colors for items and members.
Setting timelines – Each step on the fulfillment process needs to have an updated timeframe. Some applications can automate deadlines and send notifications to your employee's phone, while some can't. If you're using apps that don't have notification capabilities, you can have your manager create a project timeline.
Consistently communicating – One of the critical things to do when you're working online is to ensure proper communication flow. Social media websites like Facebook and LinkedIn can help you in the direct messaging of your employees. If you have communication programs like Slack and Discord, you can also create groups and share files quickly. Some messaging apps also provide notification options so that the employees won't miss a target date.
Accomplishing deliverables before the deadline – Since the entire workforce is not in the same building, there are possibilities of untoward incidents and technical issues. Therefore, you should adjust the timeline to at least a week before the actual deadline. This technique holds a similar principle to setting your watch ten minutes in advance so you won't be late.
We were able to adapt quickly because our team has tenured professionals with work-from-home experiences. If your workforce is not used to remote work, you should consider holding a one-hour Zoom or Hangouts conference to teach your younger and newer employees how to use and update the technologies you want to utilize during the COVID-19 adjustments.
Adapt technology-assisted processes
Remote work has been around for almost as long as the Internet existed. If your company needs anything automated or organized, chances are that there is already an app for that. While more general software can't be customized to fit your specific needs, you can always find a combination of apps that can work well together.
Google-based business solutions are beneficial because they are compatible with almost all programs currently available. If some of your employees don't have desktops and only rely on smartphones, find mobile-integrated software.
Provide for employees
Some households don't have access to the Internet or have laptops, so it's essential to know which team members have a suitable work-from-home environment. If most members of your workforce have their own remote office, you can lend some of your company equipment and give cash aid to those that don't. Besides productivity support, you can also incentivize your workers by helping them in the form of perishable goods and other necessities.
Above all, provide kindness and understanding when some employees don't perform as well as before. This crisis has affected all sectors, and some people can't handle the situation as well as others. Your team will look up to you for stability and guidance as a leader, so be there for them.
Prepare for the New Normal
According to health experts, the COVID-19 pandemic is far from over. Some countries have gotten more waves of contaminations, so it's safe to assume that the new normal will be our standard for the next couple of months to years. The sooner you and your company can adapt to the new norm, the sooner you can stabilize and earn profits.
2020 has presented companies with a brand new opportunity to be resourceful and creative in their business approaches. Annelle Digital has adapted to the new remote work setup, and our company is dedicated to helping businesses with their much-needed digital campaigns. The most important takeaway from all of this is that we now have the tools and applications to take our processes digital. Don't be afraid to experiment until you find the most suited one for your company.